The Blue Bell Vat North Wales




Towards the end of 2010 the F.O.F.B. were contacted by a local historian for Mold and Flintshire in North Wales , David Rowe. David, who has written a book on the Pubs and Breweries of Flintshire, had been contacted by Sue Phillips who had come across some articles of A.O.F.B. regalia that had belonged to a family member. The family had been owners and licencees of pubs and hotels and Sue wanted to know more.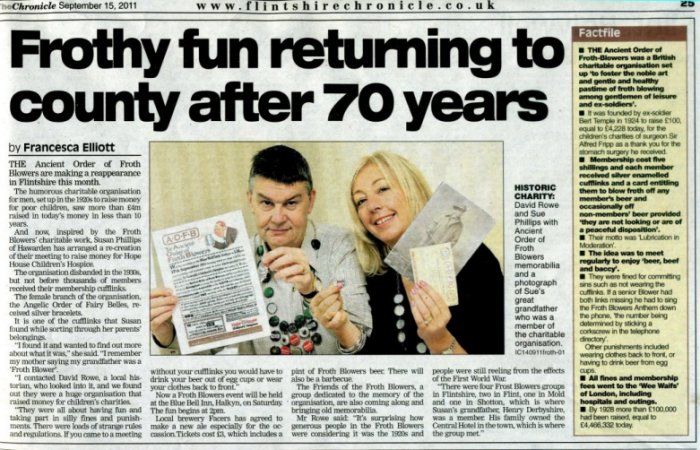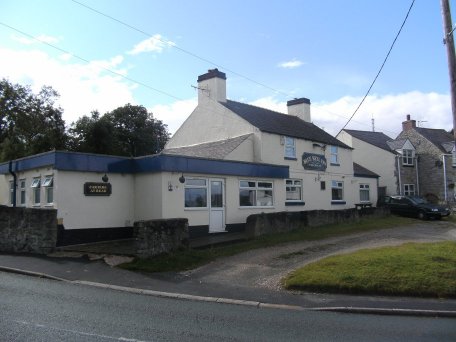 David Rowe with the opening introduction kicking things off.


David and Sue had tirelessly worked to promote the day, abetted by the amiable landlord Steve Marquis, with the hope of raising a few quid for a local childrens charity. Local brewers Facers had brewed a beer especially for the day - Frothblowers Ale - and they donated a barrel for the cause, there was a barbeque laid on along with some local jazz musicians to aid proceedings.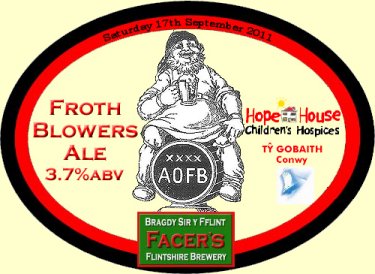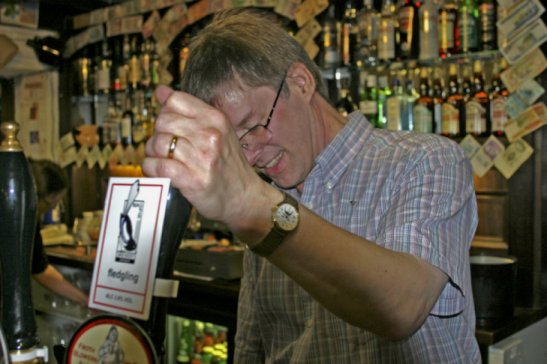 Landlord Steve Marquis - on the pull


Bluebell regular Malcolm Jones was elected Chairman for the day and donned a coat of many bartowels, constructed by fair bar maiden Jeannette Brookes.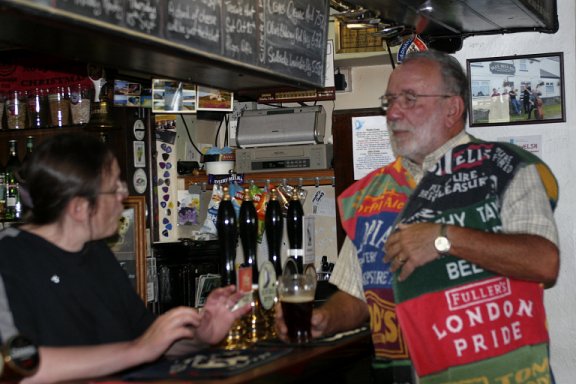 Other officials were elected with Sue Phillips acting as scrounger and Fine Master General along with fellow scrounger Louise Partridge - a local childrens charity Ty Gobaith ( Hope House ) were to benefit from the day. Also present was Amanda from Barclays Bank - Barclays had promised to fund match any monies raised - and she was duly elected Chief Fairy Belle & Froth Blower.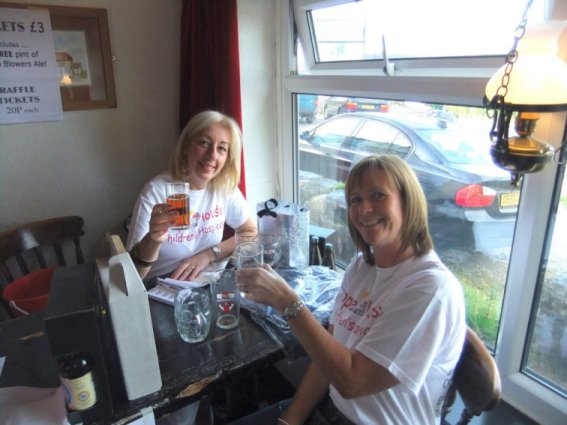 The scroungers Sue and Lou take a refreshment break - in moderation of course.



Possibly the largest collection of A.O.F.B. regalia and memorabilia assembled in one place in modern times was laid out for general perusal, and what a sight it was .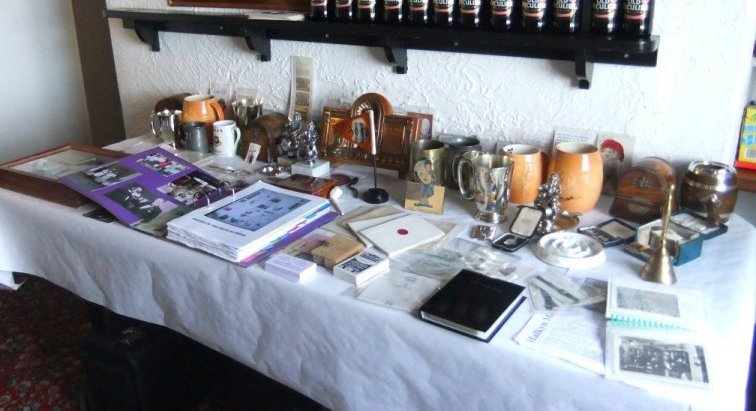 The scroungers soon got to it and fines of 10p were levied for a host of offences including the use of mobile phones, wearing of socks with sandals, not joining in with toasts or the none singing of the anthem.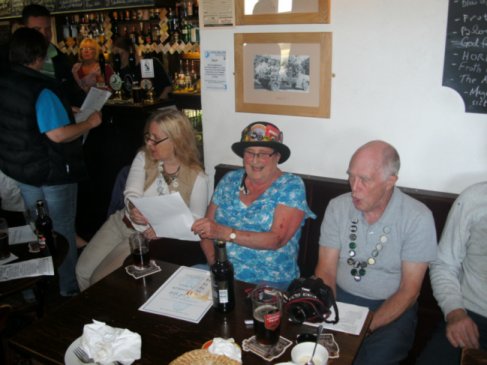 The pipes being tried


With musical intermissions from Malcolm Hogarth (Official Froth Blower Piano Artiste) and John Higham (Official Brass Froth Blower). Chairman Malcolm ran proceedings like a well oiled machine with sudden outbursts of the Frothblowers anthem - he had to, and did keep, the pipes well lubricated.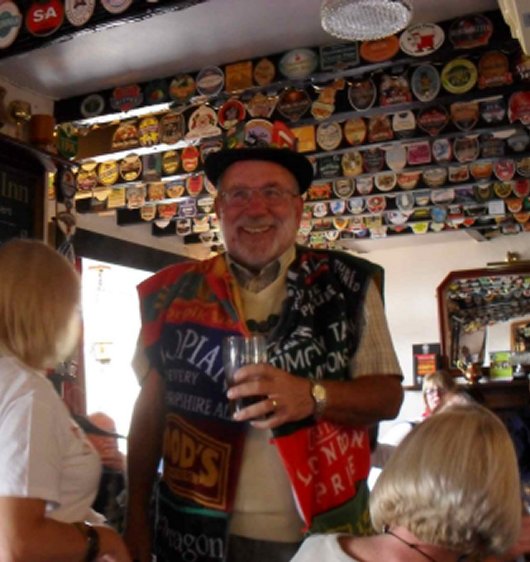 Outside, the barbeque had a few issues due to the odd downpour but a gazebo kept it dry and the South African recipe sausages went down a storm.


Back indoors the AOFB bowler was donned and passed around from time to time. An attempt to raise a few fines with a toast of 'Aston Villa' from yours truly fell flat and and found me fined instead.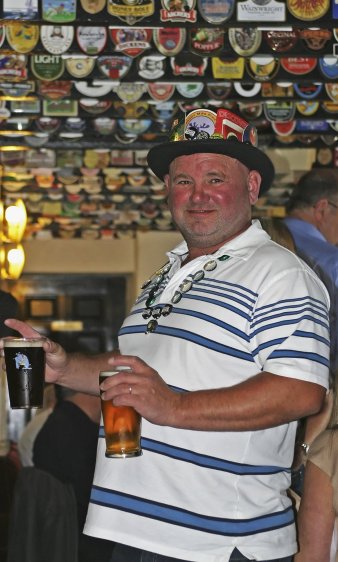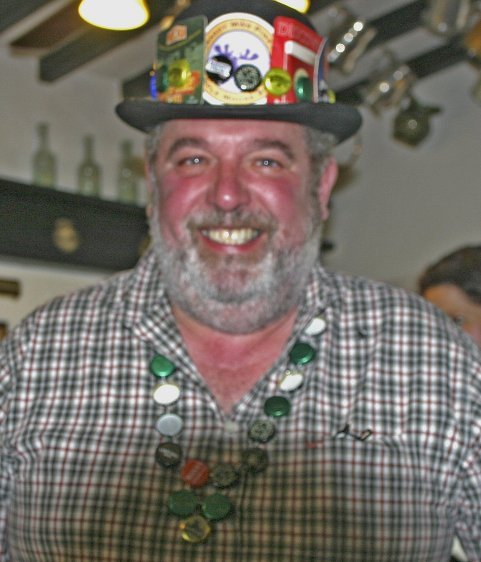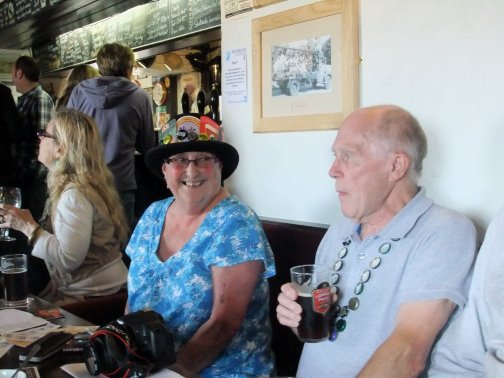 The afternoon went swimmingly, lubrication was in moderation and Chairman Malcolm conducted a couple of auctions of A.O.F.B. regalia. There was a pair of cufflinks auctioned along with a postcard with an A.O.F.B. theme, a Membership book or ritual and another pair of cufflinks donated to the F.O.F.B. by Sue Miller on behalf of the Kellaway family, they were her Great Grandfathers, and the family were happy that they should go to a good home whilst raising a little towards childrens charity which is what the A.O.F.B. were all about.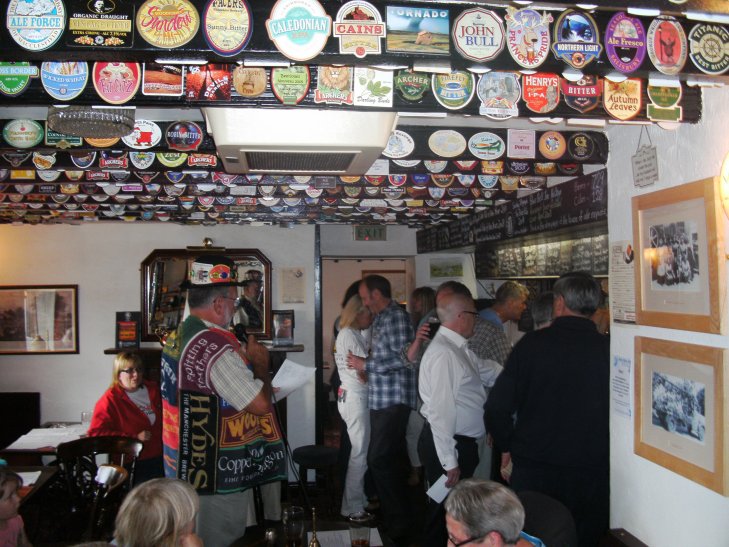 Chairman Mal auctioning away.


The mood brightened as did the weather as the day wore on and a quick audit from David Rowe's better half revealed that over £816 had been raised - so with Barclays fund matching meant a tidy sum in excess of £1600 winging it's way to Ty Gobaith.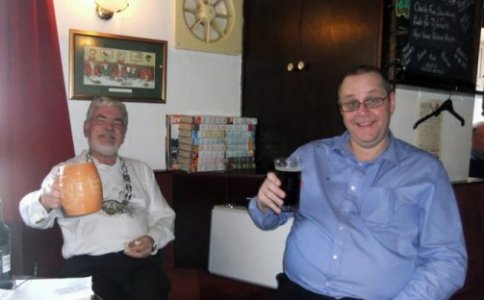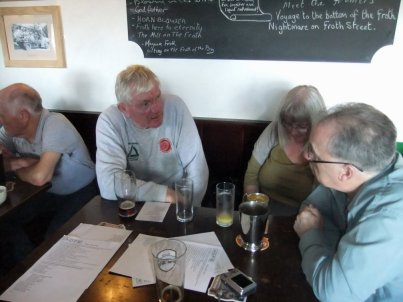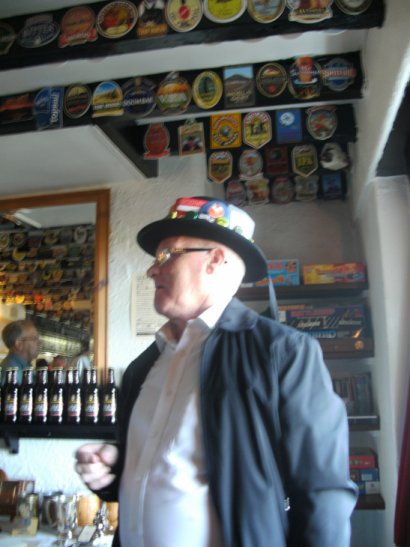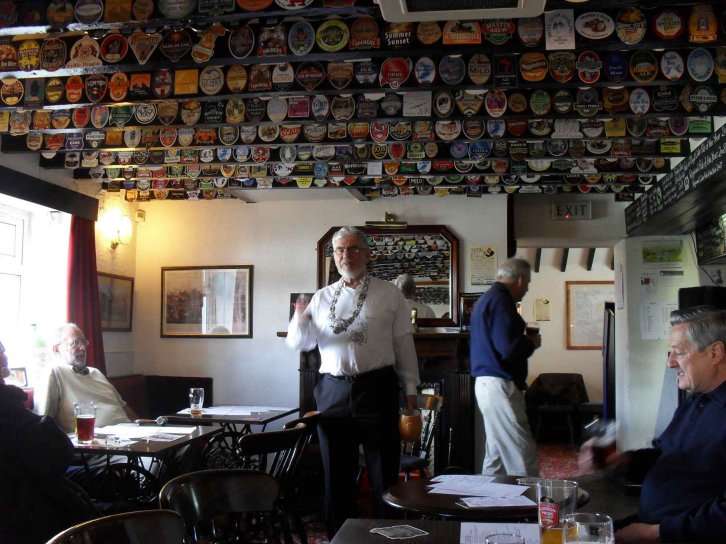 All that was left to do before the Birmingham F.O.F.B. contingent started to head on home was to bestow the honour of Vat status on the Blue Bell - gratefully accepted by landlord Steve.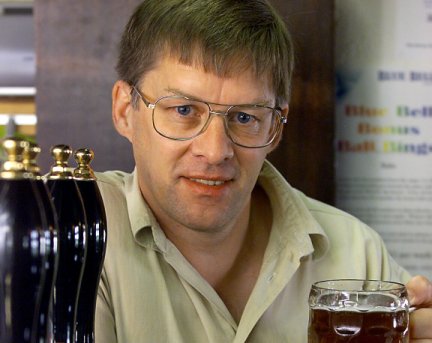 Good folk of the Blue Bell Vat - keep up the good work and charity fundraising .





Ian Webmaster - October 2011.

---