A.O.F.B. Sporting Trophies
The following trophies are undoubtedly one off items, awarded for sporting prowess in A.O.F.B. held competitions.
A lovely e-mail reached the F.O.F.B. in July 2017. Brenda Mathews wrote regarding an A.O.F.B. handkerchief and to inform of a membership handbook she had obtained.
Brenda went onto to relate of an A.O.F.B. trophy she was told about when addressing an East Sussex W.I. several years ago.
The trophy belongs to the daughter of the recipient of the trophy, Victor Leslie Freeman, who was known as Leslie and consequently often had his initials around 'the wrong way'.
The trophy was awarded for a Motorcycle and Sidecar reliability trial on 30th April 1927 contested by members of the North London Motorcycle Club.
The trophy consisting of a car mascot creatively mounted atop a radiator cap and mount, on a trophy base.
The inscription reading :
The Froth Blowers Trophy
Awarded for the Best Performance in the
A.O.F.B. Open Reliability Trial April 30th 1927
Won by L.V. Freeman ( 976 Matchless S/C )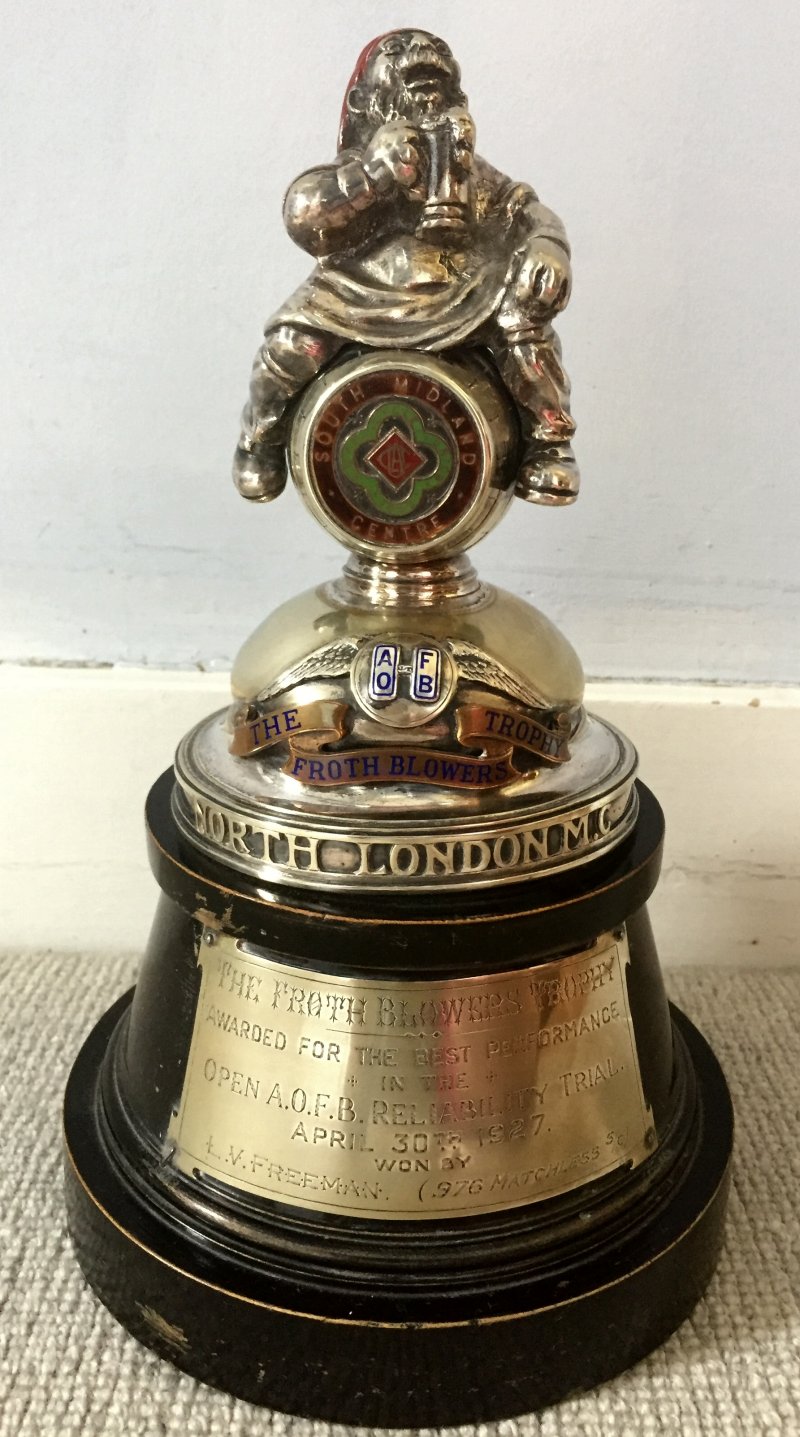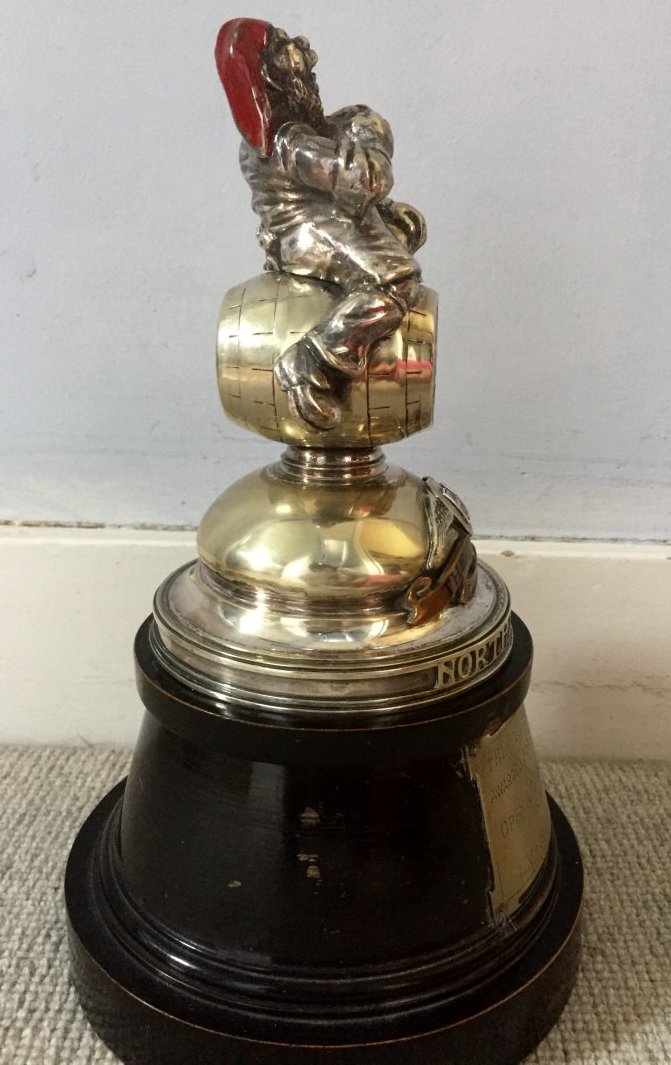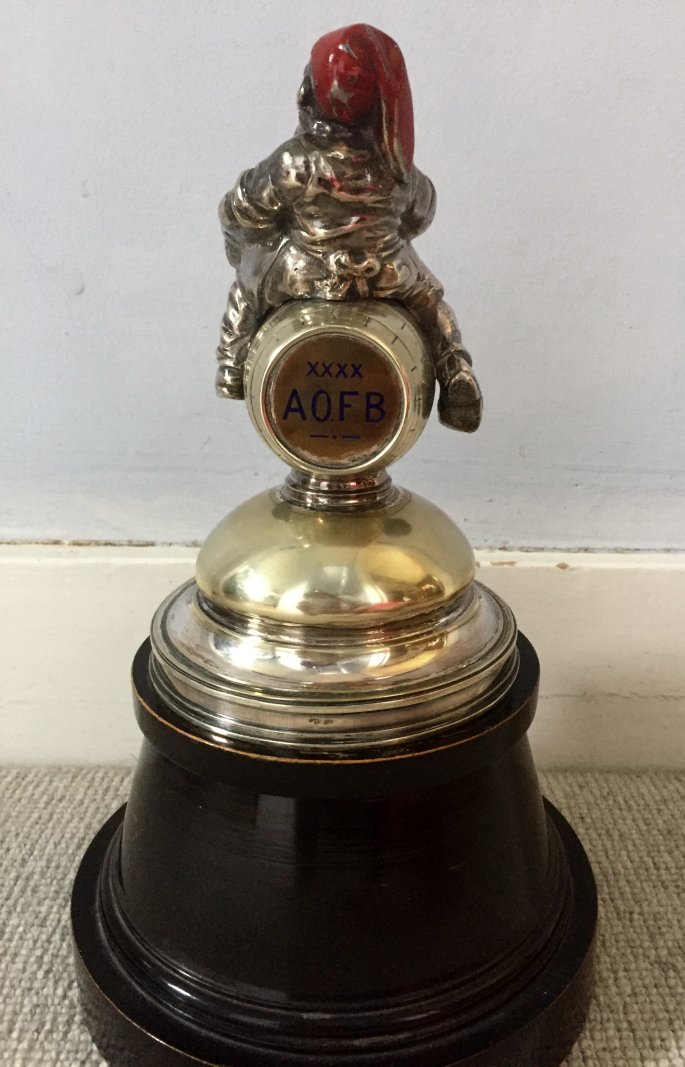 Pictures courtesy of the owners family (via Brenda) .
Also from the same A.O.F.B. Open Reliability Trial of April 30th 1927 is an ashtray awarded to GC Harris for the Aero Morgan.
The inscription reading : North London M.C.C.
Open A.O.F.B. Trial
Aero Morgan
April 30th 1927
G.C. Harris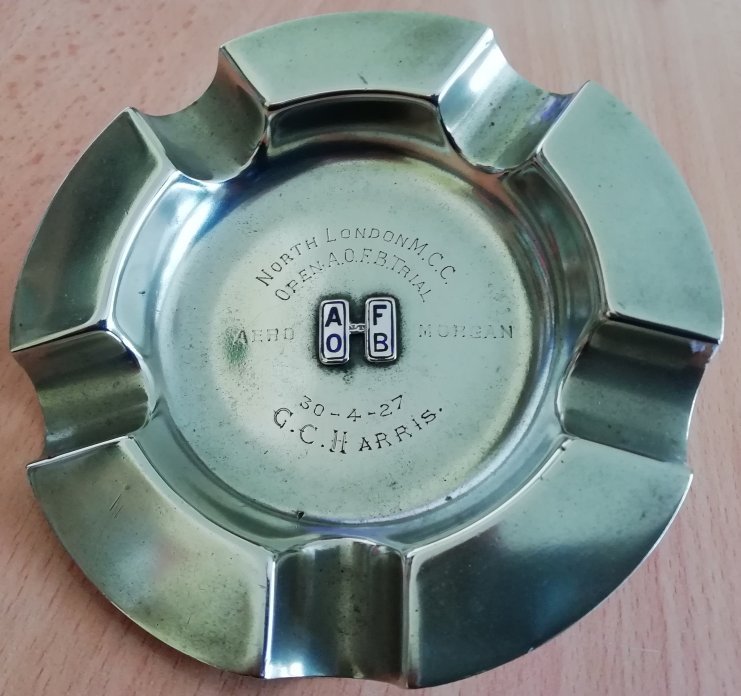 Pewter pint tankard 'Golf Trophy' from an A.O.F.B. golf tournament, held at Sand Moor Golf Club Leeds 20th March 1927.

Small Silver trophy with enamelled links
awarded to Monsoon Hilderley - it is not known what the cup was awarded for.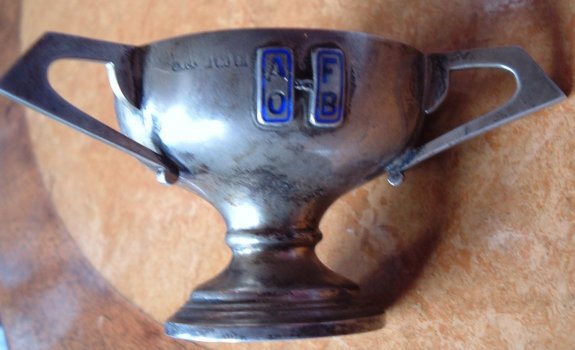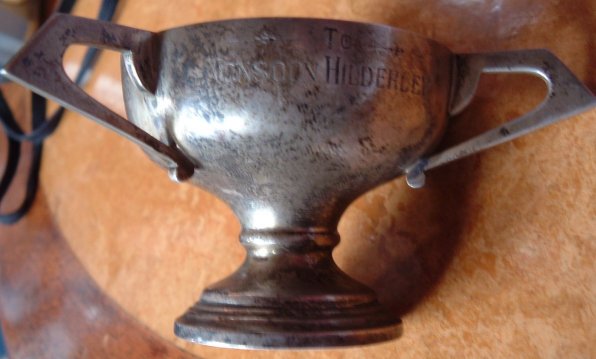 ---