Sir Alfred Fripp Charity Medal
Sir Alfred Fripp had Special Award medals produced at Christmas time 1927. They were awarded to individuals that raised a minimum sum of £3 (Sterling) for one of his charities and were available upon request.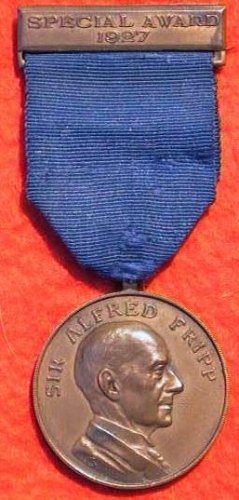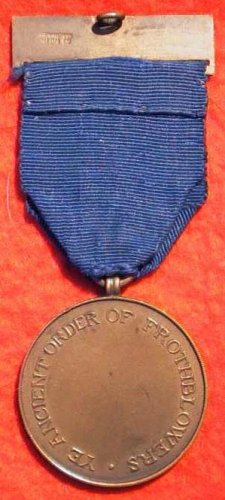 Obverse of Special Award Medal Reverse of Special Award Medal
Pictures courtesy of Steve Gane.
Special award charity medal of Mary Temple - Bert's mother, and director of the A.O.F.B..
Mary was Fairy Belle No.1, and also known as the Mother Superior.
The medal has been inscribed ' The Mother Superior Blaster'.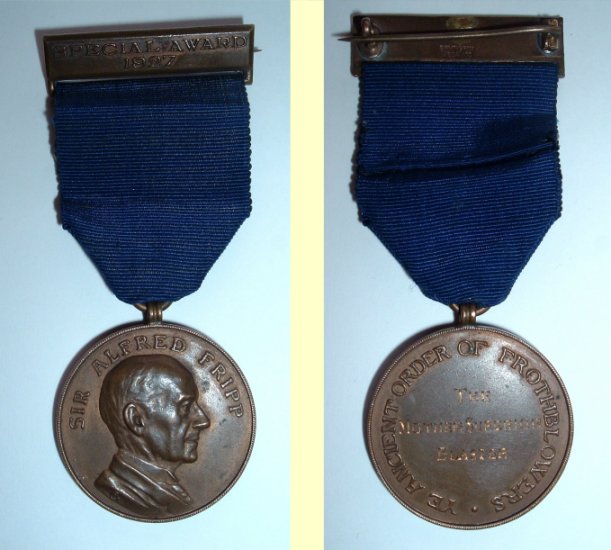 Picture courtesy of Richard Temple and the Temple family.
Click here for a hi-res version 825kb
---